Infos Covid-19
Coronavirus information – The measures implemented in your campsite
Fresh air, nature, space… Camping for your vacations is the best choice. We are very happy to re-open the campsite to welcome you. In order to have a serene stay, it will be necessary to continue to respect the barrier gestures and maintain a social distance.
We believe that the safety and health of our holidaymakers should be more than ever at the center of our priorities!
Your arrival at the campsite
The reception area has been set up to respect distance measures to avoid multiple contacts. For example, remember to bring your own pen, and plan to wait outside until it's your turn to go in to get your keys. A maximum of 4 people can be accommodated at the same time at the reception.
A plexiglass anti-projection system has been added to the reception area to protect everyone's safety.
We prefer contactless payments. The invoice of your stay can be sent to you by mail. We will also offer you the possibility of reserving a bicycle.
A hydroalcolic gel stand will be available at the entrance and it is recommended to wear a mask.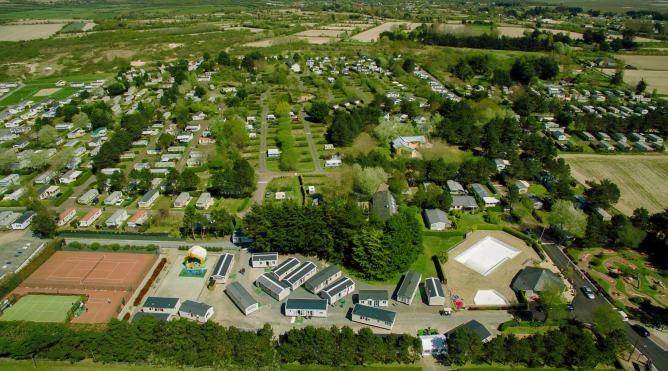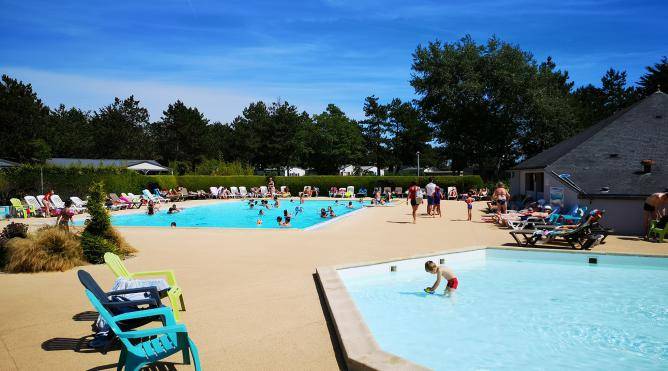 Swimming pools and activities at the campsite
The aquatic area is open, as are the slides, without restrictions.
Catering area
The Bar, Snack and Grocery areas of the campsite will be open from July.
If you wish to share a more convivial moment, we have spaced out the tables so that the vacationers can benefit from our dining areas.
All dishes will be available. Favor ordering food and breads/bread the day before for the next day.
The animations
The evenings at the campsite and the children's activities are maintained, but adapted. Registration will be required to participate in the various activities.
Access to sanitary facilities
The campsite staff will come by several times during the day.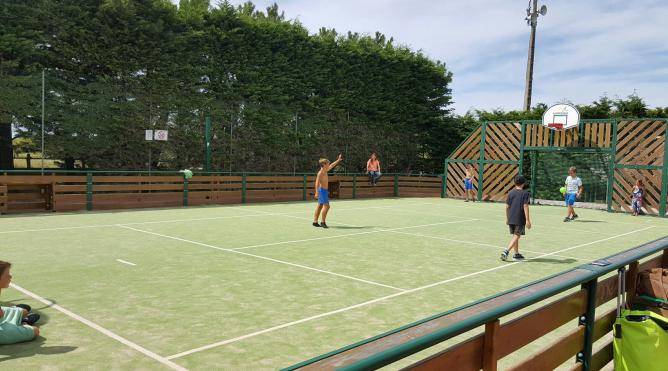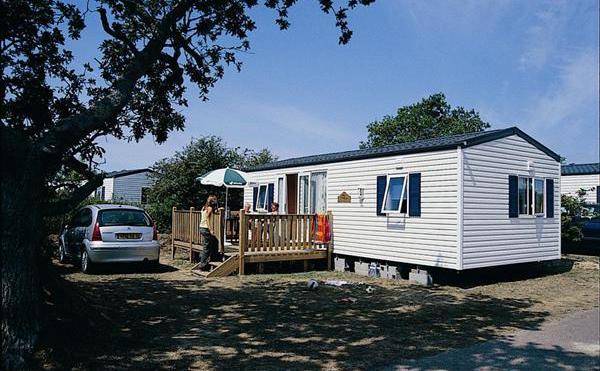 Disinfection of accommodation
The disinfection of each accommodation is planned, between each holidaymaker. This will be done by our dedicated cleaning team.
We have added adapted bed sheets to promote disinfection.
If you catch the virus during your stay
If you catch the virus during your stay at the campsite, you will be isolated for 14 days in one of our accommodations. The same applies if one of the employees of the campsite is contaminated. A referent among the staff is designated to ensure that all precautions and sanitary measures are respected each day.
We will also contact the emergency room.
The legislation and the rules imposed will evolve, do not hesitate to contact us to keep you informed of the latest information.